GPTCA C & B level Course at Tennis Club Odense
Date: June 23-25 2017 – C & B Level Course,
Venue: Tennis Club Odense, Sdr Boulevard 172, 5000 Odense C, Denmark
Presenting Speakers: Mr. Alberto Castellani, Mr. Claudio Pistolesi, Italy and more…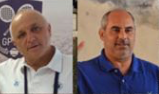 President of the GPTCA
The Global Professional Tennis Coach Association's mission is to raise the standard of pro tennis coaching around the globe. In order to do so, we provide ongoing educational training for tennis coaches (already certified by National Federations or other associations), members of the ATP; and serve as a source of information for our members based on the experience and knowledge of our Board Members and National Presidents.
Thanks to the partnership with the ATP World Tour, the GPTCA is the only association in the world which offers ATP Certified courses.
Registration C level: Click here
Registration B level: Click here only for Coaches who already holds C level
Course Fee for each level: Eur 500, DKK 3.700,- (Includes membership fee of 100 Euro 2018 and breakfast & lunch)
Language: English / Danish / Italian

About Mr. Alberto Castellani
– Coach of a number of ATP Top 100 players over a period of 30 years including: Marc Rosset (career-high: ATP #9), Janko Tipsarevic (career-high: ATP #8), Ivo Karlovic (career-high: ATP #14), Hicham Arazi (career-high: ATP #22), Karim Alami (career-high: ATP #25), Adrian Voinea (career-high: ATP #36), Rainer Schuettler (his mental coach)
– He directs, as a technical director, the training courses for tennis teachers and coaches of the UISP, Tennis League (Unione Italiana SportperTutti)
– For over 15 years he's been teaching at the Faculty of Physical Education, University of Perugia "Technical theory and teaching for individual sports" and in the specialized Degree Course for Sciences and Techniques of the Sporting Activity, "Individual sports".
– He's an international ATP Coach – he graduated as a tennis teacher at the National School for Teachers (Rome) of the Italian Tennis Federation registered in the Official List of Teachers
– Today he's a member, as an International Coach of the Coach Association of the ATP (Professional Tennis Association), the most important international organization in the world of professional tennis coaching. Only four Italian coaches are members of it and around 40 in the world conditions to be admitted is the continous top 100 high-level coaching activity
– Current director of the private group "Il Perugino: the art of tennis" which was and is composed by a team of elite coaches – the group had and still has top 100 and top 50 ATP players
– He is registered in the Official List of technicians, specialized in sport psychology. The Register is managed by the AIPS. For several years he held the Optional Courses of Tennis I and Tennis II, at the Isef of Perugia. Those courses were for Isef students and both of them had the relating final exam to be taken
– He is a director of the Scientific and Technical Committee of the same tennis league of UISP
– He is a university lecturer of the Perugia University (Italy)
– President of the Association of world high level tennis coaches "Global Professional Tennis Coach Association" founded in New York in 2010, during the US Open
– GPTCA National President of Italy and Morocco
– Training the Moroccan #1 and national Davis Cup player: Reda El Amrani
– During his more than 30 years activity as a professional high-level coach, he took part in more than 300 Grand Prix, ATP events, challengers, Grand Slams and Super 9 tournaments, from which he got credits and official passes.
– As a coach of the Taiwanese National Davis Cup team he took part in the match Philippines v Taiwan played in Lapu Lapu Sebu Mactan (Philippines)
About Mr. Claudio Pistolesi
– Coach for Robin Söderling 2011: helped him reach a career-high No. 4 and won titles in Brisbane, Marseille and Rotterdam beating respectively Andy Roddick , Wilfred Jo Tsonga and Marin Cilic in the finals; 2012 Coach for Daniela Hantuchová: She won title in Pattaya and improved her WTA Ranking from No. 24 to No. 17; In 2010 he was elected as an ATP World Tour representative in the ATP Players Council and still holds this position.
Mr. Claudio Pistolesi is Italian champion under 16, Italian champion under 18. and in 1985 he became a World champion as ITF Junior.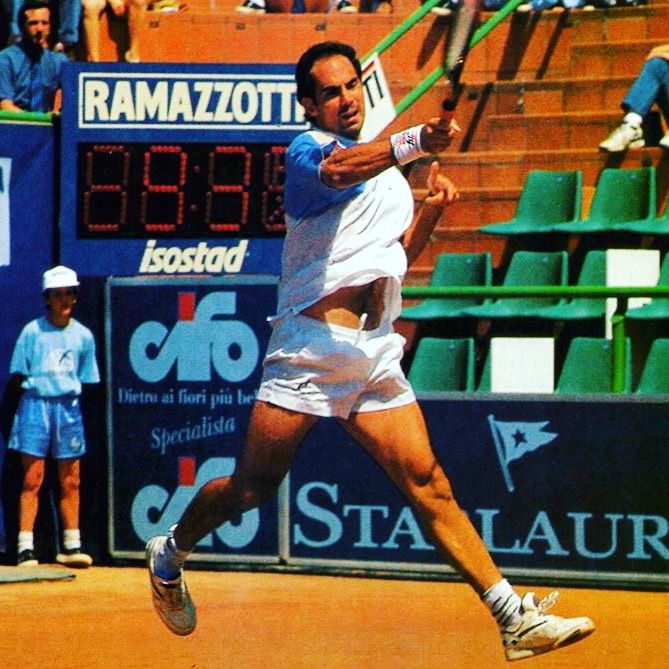 He was around ATP 100, winning 4 challengers events and defeating a number of players in the top 10 or 20 (Bruguera, Mancini, Krickstein, Cherkasov, Aguilera, Rosset, Boetsch, Camporese, Wheaton respectfully amongst others).
He worked with: Monica Seles (number 1 in the world and the 1996 Australian Open titlist), Miho Saeki of Japan (started with the WTA ranking #160 and ended #66), George Bastl from Switzerland and Attila Savolt from Hungary until 2001 (both reached the top 100 starting lower than #200), Ai Sugiyama from Japan (Top 20 player), Davide Sanguinetti from Italy until his retirement in 2008 (Davide reached many high goals, with a best ranking of ATP #42). ATP Milan titlist (beat Federer in the final) and ATP Delray Beach titlist (beat Roddick in the final) and semi finalist at Queen Club, London.
He was also coach of the Japanese Davis Cup team, Captain of the Italian team in the European Cup in Ceski Krumlov (Czech Rep.) by Tennis Europe – Italy finished 2nd, losing in the final
Accomodation: Hotel Cabinn – 1 person: DKK 495 * Extra person: DKK 130
The room includes a private bathroom with shower, desk, TV, free Wi-Fi and complimentary tea and coffee.
Course organiser: Ismar Huskic, gptcadk@gmail.com
NLP Mastercertified coach, ITF and DTF certified coach and Denmark's Tennis Federation registered officials, referees, supervisors and tournament director.
The level C is suitable for coaches working with junior and Futures-level players.
The level B is suitable for coaches working with Grand Slam, ATP and Challenger-level players.
You registration is valid and accepted when the payment has been completed.
New coaches – Send us your certification for evaluation for the course enrolment.